Querrey & Harrow's New Chicago Office Opens July 6, 2020!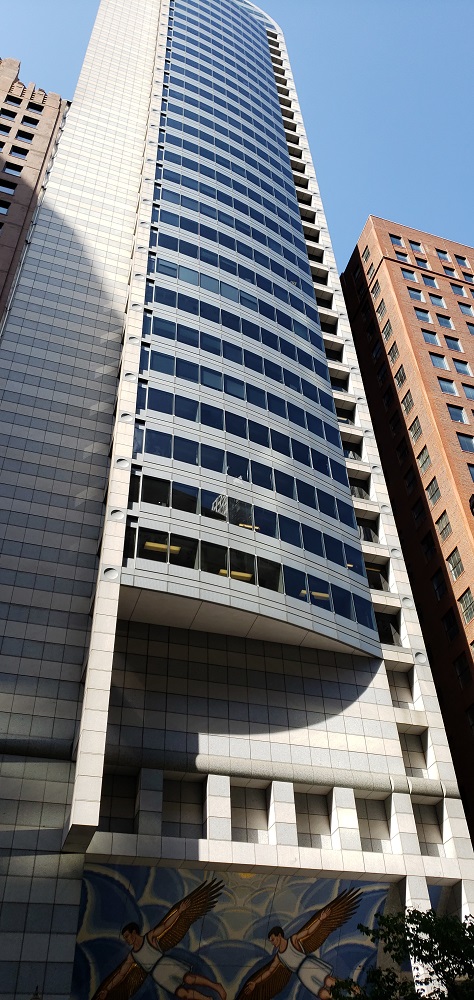 Querrey & Harrow is proud to announce that our new Chicago Office will open on July 6, 2020, one day prior to the expected reopening of the Cook County court system. Our new address will be:
120 North LaSalle Street, Suite 2600, Chicago, Illinois 60602
All other contact info will remain the same.
Located in the heart of the Central Business District along the prestigious LaSalle Street Corridor, 120 North LaSalle is a Class A 40-story office tower that includes amenities atypical of today's downtown office buildings. Across the street from City Hall and the County Building, 120 North LaSalle's first-class amenities include valet parking for 364 automobiles, 24-hour security, and an underground pedway providing a weatherproof connection to courts, government offices, and public transportation stations. Other building conveniences include full-time Concierge service, Conference room facilities, and restaurant service.
Situated ideally across the street from City Hall and surrounded by County, Federal and State courts and offices, this 383,400 square foot Class A Building has superior access to public transportation including Metra, Amtrak, and the "L".
Highly efficient 13,000 square foot floor plates provide remarkable openness and abundant natural light. The 120 North LaSalle Street Building features ten high-speed elevators traveling at an astounding 1,000 feet/minute. The building utilizes an efficient Heating, Ventilating, and Air Conditioning system, and is fully sprinklered. The energy efficiency of the all-electric 120 North LaSalle Street Building is evidenced by the prestigious LEED-EB Gold designation and the EPA's Energy Star rating
Cresa's Jason Kleiman and Sean Murphy represented Querrey & Harrow in its 13,618-square-foot, long-term lease at 120 N. LaSalle St. Our 81-year-old law firm has taken the entire 26th120 LaSalle 20190918 -sm floor with expansion rights.
"120 N. LaSalle offers extremely efficient floorplates which was a main driver of the deal," said SVP Kleiman. "The building's financial strength allowed Querrey & Harrow to structure a lease that saves a significant amount of money on a full floor in the high-rise of the building, while creating flexibility for the long-term growth of the firm.  This was a true win for all parties."
Originally built in 1991, the 390,000-square-foot Class A office tower is owned by Denver-based private equity firm Ascentris in partnership with Dallas-based Lincoln Property Company.