Attorneys: Guolee, Terrence F. Kowalczyk, Larry S.
Related Practices: Commercial Litigation Insurance Coverage
Related Industries: Insurance
May 5, 2009
Springfield, Illinois

Querrey & Harrow attorneys Dan Gallagher, Terrence Guolee and Larry Kowalczyk won another great victory for Illinois taxpayers by once-again assisting Illinois Treasurer Alexi Giannoulias' efforts in claims made against the prior owners of the President Abraham Lincoln Hotel and Conference Center in Springfield, Illinois, which once owed more than $29.5 million on its state-backed loan.
The saga began in 1982 when the State of Illinois gave a $15.5 million loan to the hotel, which was owned by 80 politically-connected investors. Since then, the hotel made only intermittent payments and, following nearly 20 years of unsuccessful efforts by prior law firms, Querrey & Harrow successfully foreclosed on the property in less than a year following being retained by Treasurer Giannoulias. (See, http://www.querrey.com/news-newsletterarticles-82.html for news on this result.)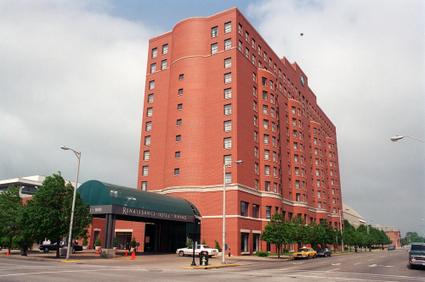 Abraham Lincoln HotelSince the foreclosure, Querrey & Harrow continued assisting Treasurer Giannoulias in claims against an insurer that issued a surety bond on the original mortgage for the hotel. This claim, once identified as not worth pursuing by prior counsel, has now been settled on the eve of a threatened lawsuit for payment by the carrier to Park National Bank, in its capacity as trustee of the Illinois Insured Mortgage Pilot Program (the Illinois government-funded program responsible for the mortgage) of another $5.65 Million Dollars.
The settlement also retains ownership of the hotel with the State of Illinois, which should allow Treasurer Giannoulias to recoup millions more for taxpayers upon the eventual sale of the property.
Querrey & Harrow salutes Treasurer Alexi Giannoulias on his continuing efforts to fight for Illinois taxpayers and is proud to serve as Treasurer Giannoulias' counsel on these claims.
Nike Air Max 97
jordan Sneakers | adidas