Attorneys: Guolee, Terrence F. Lemley, Brandon K.
Related Practices: Litigation Municipal
August 2008
Chicago, Illinois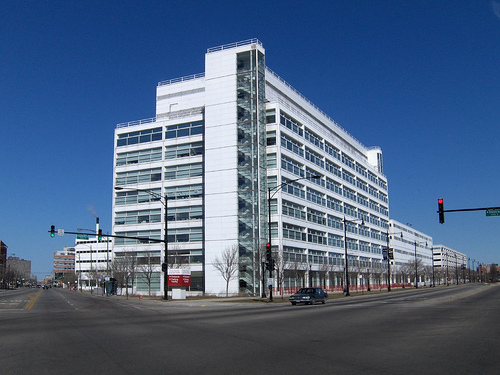 Cook County Juvenile Temporary Detention CenterChicago shareholder Terrence Guolee, with the assistance of associate Brandon Lemley, recently scored a huge victory for Cook County taxpayers by obtaining the dismissal of all claims in a whistleblower suit concerning alleged fraud at the Juvenile Temporary Detention Center in Chicago.
This qui tam action, sought to recover damages, civil penalties and to obtain injunctive relief on behalf of the United States of America and the State of Illinois arising out of alleged false statements and claims presented and made by various employees at the Center over a several year period. Among other claims, the "Relator" plaintiff sought damages for false claims made to the federal government by defendants under the False Claims Act, 31 U.S.C. §§ 3729-3732 (2006) and for false claims made to the State of Illinois under the Illinois Whistleblower Reward and Protection Act, 740 ILCS § 175/1 et seq. Each of the claims were denied by the defendants. Indeed, it was believed that the suit was a "parasitic" claim attempting to cash in on problems at the Center documented in news articles over the past several years.
Following several successful motions to dismiss and under the threat of yet another motion to dismiss, the plaintiff agreed to voluntarily dismiss all of her personal claims with prejudice, ending litigation going back several years and involving tens of thousands of pages of documentation. Heavily disputed claims made on behalf of the United States and the State of Illinois were also dismissed by the Relator.
While the matter had been pending since 2005, Querrey & Harrow was retained and appointed as Special State's Attorneys in the Summer of 2007, and ended the case within just a year's time, saving Cook County taxpayers easily hundreds of thousands of dollars in litigation costs.
Nike Jordan Super Fly 5
Adidas shoes | Vans Shoes That Change Color in the Sun: UV Era Ink Stacked & More – Fitforhealth News