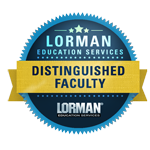 Q&H Seminar: Additional Insureds: Coverage, Contracts, Endorsements and Certificates
January 31, 2017
1:00PM EST - 2:30PM EST
We are pleased to advise of an upcoming live webinar at which Querrey & Harrow attorneys Bruce Schoumacher, David Flynn and David Lewin will be speaking on issues connected to Additional Insureds: Coverage, Contracts, Endorsements and Certificates.
We think this program will be of particular interest to those contracting for insurance with independent contractors, subcontractors and in other situations where the intent is to defer risk to another's insurer. Friends of Querrey & Harrow are eligible for 50% off the registration fee!
Agenda:
Prior to the Loss: Additional Insured Issues and the Contract Requiring Coverage

Introduction to the CGL Policy: The Basic Structure of the Policy

The Types of AI Forms: ISO vs. Script

The Language and Limitations of the Standard Forms

Non-Standard Forms: Potential Tramps for the Owner or General

Separation of Insureds

Certificates of Insurance? Are They Worth the Paper They Are Written on?

Indemnification Clauses, Anti-Indemnification Laws, and the Impact on Coverage

The Loss: What to Do When It Goes Wrong

Notice: Who Is to Give Notice, of What, and When?Separation of Insureds Clause: Coverage for Additional Insured Where Named Insured Is ExcludedHow Many Corners? What Must an Insurer Consider in Evaluating a Tender of Defense?

Notice of Loss, Notice of Suit and Tender of Defense

Notice to Producers and Issues of Apparent Agency

How Late Is Too Late? Is Prejudice Required?

The Reservation of Rights Letter and Conflict Issues/Choice of Defense

Conflict Waiver and Representation of Multiple Parties

Does Counsel Have an Obligation to Try to Shift the Loss?

Please see the marketing publications at the below link for more details.
Register online: http://www.lorman.com/399272?discount_code=G5266886&p=15999
Call: 866-352-9539
Discount code: G5266886
Priority code: 15999
We look forward to having you in attendance and providing you with the latest information on this topic!
adidas
jordan release date | Women's Nike Superrep