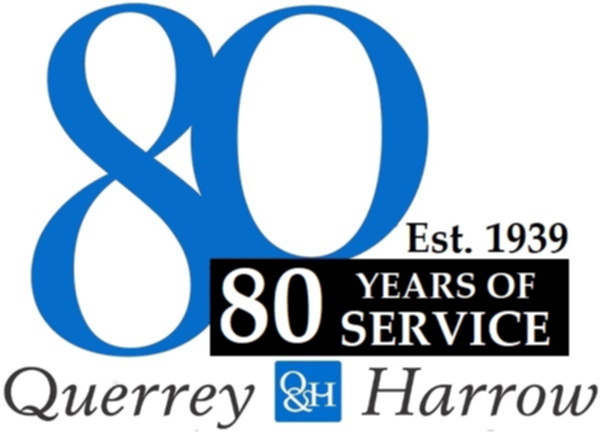 Querrey & Harrow is proud of its track record of client successes. Below are a few transactional work highlights:
Retained to represent a master franchisee, who is establishing franchises throughout the U.S. for an Italian specialty clothing manufacturer.
Worked with a capital goods manufacturer expanding its international operations, including coordinating with local counsel, in the establishment of a representative office in China, a wholly-owned subsidiary in Thailand, and a liaison office in India.
Obtained confirmation of a Chapter 11 Plan for a heating and air conditioning company working in the national defense industry.
Represented an HVAC contractor in the acquisition of the assets of another HVAC contractor.
Represented the seller of a plastics products business in Chicago, Illinois.
Represented the seller of office buildings in Batavia, Bourbonnais, Crystal Lake, Forest Park, Gurnee, Hyde Park, Machesney Park, Moline, Mt. Prospect, Naperville, Niles, Schaumburg, Vernon Hills and Westmont, Illinois.
Represented the seller of an office building in South Bend, Indiana.
Represented the buyer of an office building in Homewood, Illinois.
Represented the buyer of 7.24-acre parcel of industrial land in Chicago.
Acted as special Illinois counsel to a Missouri-based purchaser in its acquisition and merger of a closely-held auto parts manufacturer (valued at $33 million).
Represented a developer in the purchase of commercial property in downtown Chicago.
Negotiated on behalf of a merchants/downtown improvement association a Special Service Area No. One Agreement with the City of Chicago.
Represented the seller of a vacant parcel zoned commercial in Deerfield, Illinois.
Represented the seller of 3 adjacent parcels in Chicago, including the rezoning of one to "legalize" an efficiency apartment installed in the 1960s.
Represented medical services provider in the negotiation of numerous Physician Employment Agreements and extensions/renewals.
Organized/Incorporated numerous LLCs and corporations.
Drafted and revised numerous distributorship, sales rep, supply and confidentiality agreements
Air Max 90 SACAI
Sports Shoes | Nike Air Force 1 , Sneakers , Ietp STORE