QUERREY & HARROW IS GROWING - JOIN US!
Legal Secretary
Looking for a full-time experienced legal assistant to support our busy litigation practice.
Proficiency in Microsoft Office, attention to detail, and good proofreading skills are required.
Competitive Salary and excellent benefits.
Querrey & Harrow, Ltd.
Pls. contact: Wendy Conlon at This email address is being protected from spambots. You need JavaScript enabled to view it.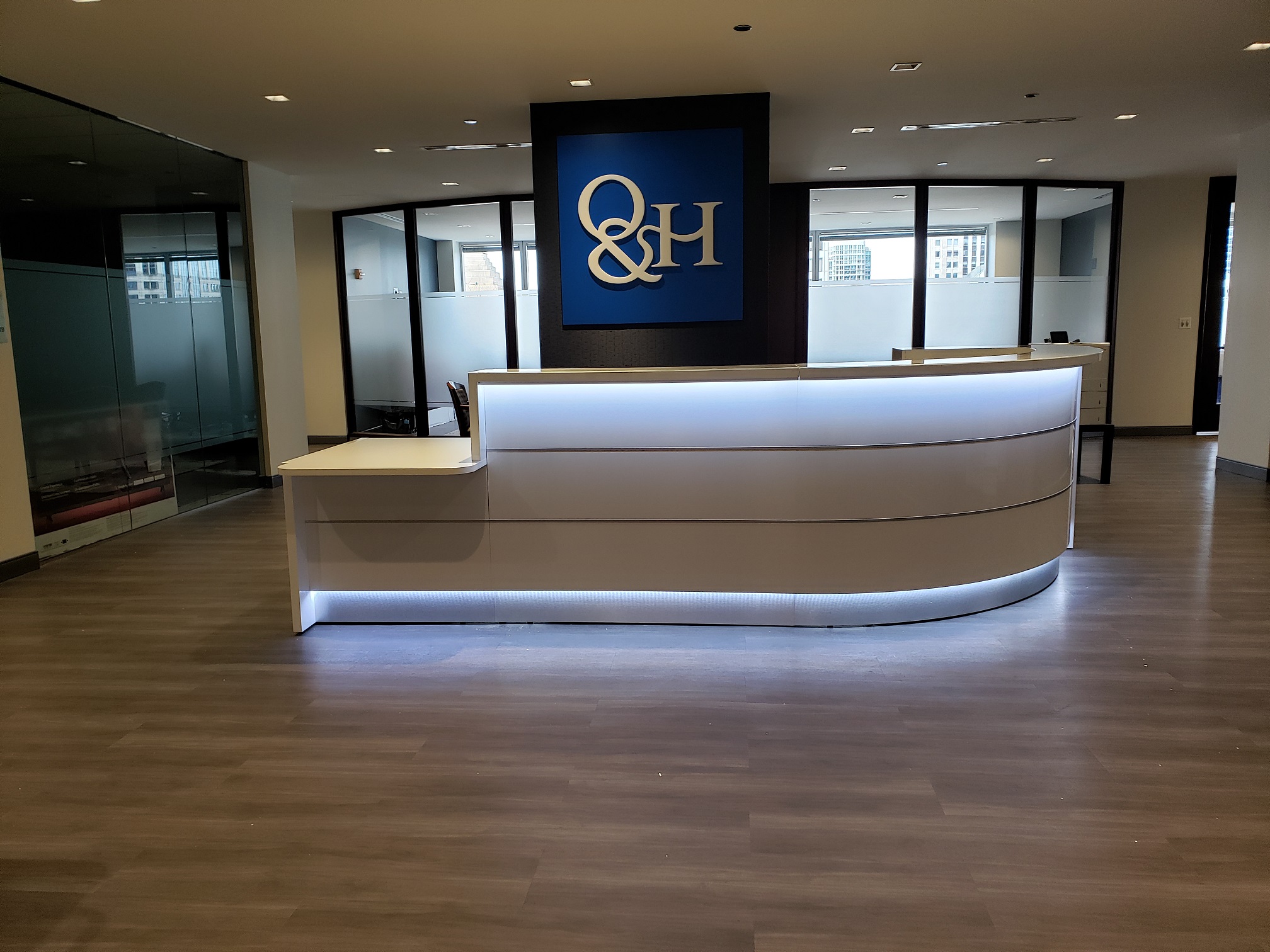 Experienced Associates
Querrey & Harrow is looking to hire a full-time associate with 2 to 4 years of experience to join our insurance; commercial; and, coverage litigation team, in our Chicago office.
The candidate must be licensed in the State of Illinois. Previous/current litigation experience required, preferably in the areas of personal injury defense and familiarity with medical and expert discovery.
Responsibilities will include all phases of civil defense litigation from inception to finish, conducting all aspects of discovery, and ensuring that all cases move smoothly through the litigation process.
The associate will also be working in a fast-paced and high-volume practice and will be required to analyze and timely report case progress, risks, budgets, and exposure to the insurance and risk management clients.
The ideal candidate needs to possess ambition (preferably interest in partnership opportunities) strong practical experience and the ability to work independently on billable matters. Candidates must also be organized, enthusiastic, detail and team-oriented, and have excellent written and oral communication skills.
The position has a competitive salary and benefits. Candidates need to submit a resume and a recent writing sample. Please direct correspondence and required documents to Tony Madormo via E:This email address is being protected from spambots. You need JavaScript enabled to view it. . Please: No phone calls!
Experienced Full-Time Paralegal.
We are looking for an Experienced Full-Time Paralegal for our Chicago office. The applicant will work directly with attorneys and staff on all aspects of cases, from pre-litigation, through discovery, and up to and through trial.

Qualifications:
Minimum of 2 years of experience in medical abstracting preferred.

High organizational and time-management skills.

Strong oral and written communication skills.

Ability to multitask and prioritize in a fast-paced environment.

Preferred candidates have completed an ABA-approved paralegal certificate program such as an Associate's degree or proprietary. school program in paralegal studies.
Job Requirements:
Draft, proof and manage legal documents and correspondence.

Order and track medical records and bills, police and ambulance reports, etc.

Paper filing/Electronic Filing for Cook County, collar county and Federal courts.

Abstracting medical records.

Prepare responses to written discovery.

Proficient in Word, Excel, and Outlook.
The position has a competitive salary and benefits.
Candidates need to submit a resume to This email address is being protected from spambots. You need JavaScript enabled to view it.
Lateral Attorneys Wanted.
Querrey & Harrow always welcomes inquiries from Lateral candidates with portable business. Grow your business as part of a highly-respected, long-standing, and collegial mid-sized firm.
Indeed, we have been very successful in helping attorneys grow their business from "small or midsize books" into large books of business.
Check us out and see what we can do to support your clients.
Larry Kowalczyk via This email address is being protected from spambots. You need JavaScript enabled to view it.. Please: No phone calls!
** Querrey & Harrow, Ltd. is an equal opportunity employer.**